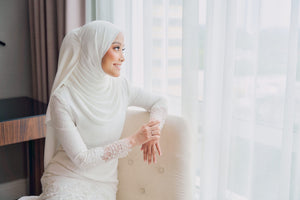 2. Bridal collection
---
Bridal Wear by Guzel KL
We aim to offer you the best quality hijab on the most important day of your life. Our collection will give you comfort throughout the whole day.
The fabric chosen for this collection will ensure your hijab stays put and drapes beautifully.

Sorry, there are no products in this collection.